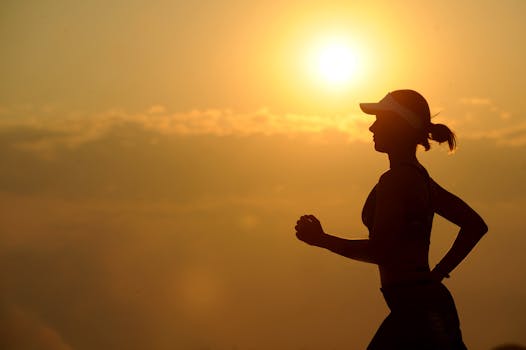 The New Year has just begun and so have those resolutions to get fit. Are you beginning to feel you are going to the gym so much there is hardly time for much else? Well, with the help of some excellent apps for your Android phone, going to the gym is not the only way to get fit. We gathered Android's best health and fitness apps to help you keep your 2018 New Year resolution.
Pocket Yoga
There are many health benefits of yoga, including help with muscle strength, posture, flexibility, and much more. But, going to the gym for classes takes time and money not everyone has making the app Pocket Yoga a must want for anyone looking to get fit.
Pocket Yoga includes 5 sets of workouts with different "environments" or backgrounds for each. In addition to environment, you choose the difficulty level and duration of each one. There are audio instructions and a running animation that shows the proper posture. If you wish to practice a specific pose, the app has a vast list to choose from.
Pocket Yoga is available for $2.99
Sworkit Lite
Circuit training is available in bite-sized pieces with Sworkit. This app is designed to work on your schedule; meaning you can set how long you wish to workout, no matter if you have only 5 minutes or an entire hour. There are pre-made workouts listed in four main categories: Yoga, Cardio, Stretching, and Strength. Or create your own personalized workout by copying a workout from their list or choose from dozens of exercises available.
Sworkit has more than a dozen workouts which you can copy and customize and more than 160 exercises available to choose from. When choosing from the apps available workouts, you are given several options, such as how long you will be going for and what part of the body you want to focus on. To ensure you are using the proper form during the workout, you will get a video of each exercise.
Sworkit Lite is available for Free and Sworkit Pro for $2.99
Calorie Counter – MyFitnessPal
You can work out almost every day of the week, but without knowing what kind of calories you are taking in, you are likely not going to achieve your goal. Calorie Counter – MyFitnessPal takes care of this for you. You are asked to input your height and weight as well as activity level when you log into the app and a calorie goal is created for you.
You have the ability to log all your meals and snacks and receive reminders to do so if you want. Add your own recipes and favorite foods or get a breakdown value of the many foods available on the app. Also, keep track of your measurement and weight goals with MyFitnessPal tracking tool.
Calorie Counter – MyFitnessPal is available for Free or upgrade for $49.99 a year or $9.99 a month
Make keeping your 2018 resolutions simple by using one of the many health and fitness apps available for Android.