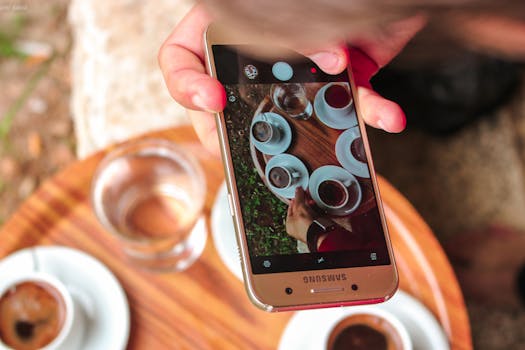 Google Photos is a fantastic way to backup your pictures. In addition to backing up your Android photos, this remarkable app provides ways to edit, share, and gives you great control over each aspect of the image. This includes choosing which folders to back-up, viewing pictures you previously shared, and the image quality to upload your photo. With Google Photos, never lose a photo again.
Set-Up Google Photos
To begin, open Google Photos and sign in to your Google account. If you don't already have one, take a minute to create one. You are offered two choices on the image quality to upload your photos – original or optimized. Choose original if you're planning on creating a photo book, you're a somewhat serious photographer or want little quality degradation for archiving. Keep in mind, the 15GB of storage on your Google account is quickly used up with original back-ups. However, unlimited storage is available for optimized photos and is great if planning on sharing online mostly, such as with social media or email.
When back-up takes place, there is much flexibility available with Google Photos. To ensure you're not using too much data, you can choose to only back up when over Wi-Fi. Also, to minimize battery usage, you can choose for back-ups only to occur while the phone is charging.
Google Photos is more than backing up your Android photos. Select which folder you want backed-up, downloads, screenshots, Instagram, and more. Head to Back up & sync > Back up device folder to change folders on/off options.
You also have the choice to manually back-up an individual video or photo. Open the desired image, select the three-dot menu located on the top-right, and select Back up now. More than one item can be selected for manual back-up.
Google Photo Assistant
With Assistant, you receive updates about your Google Photos library. When photos are being backed-up or a new Creation is available, a card similar to those on Google Now appears. The assistant can also inform you when your internal storage is running low and allows you to clear out photos that you're already backed-up to your Google Photos account. Different actions are available with each card.
Search
Sort through your photos quickly and automatically by people, places, and things. Find a photo of your daughter's first day of school with just a few taps. You'll be amazed at how accurate search is.
Shared Albums
Google Photos makes sharing easy. Either choose the album you wish to share, hit the share icon, and enter the email or name of the person to send it to. Or, create a new Shared Album where you can decide on whether the people you share with can or cannot contribute to the album.
Explore the many other different ways Google Photos can make your images awesome!